Welcome to Jaspen
Please select from the following options
Get a free 3CX system for one year – for unlimited users, including mobile apps, web conferencing, live chat, Facebook business integration, and more. With 3CX you choose how you want your system. You can have 3CX host and manage your system for you or DIY in your private cloud or on-premise. Whatever your choice you get a full-blown communications system up and running in minutes. Click here for more information
"He is the fairest, most knowledgeable and effective analyst in the IT industry. He places practice before profit and won't rest until your goals are achieved. You can trust his expertise and ability for all your website needs. Mason A, Dinehart"
OUR VISION
Since the beginning we have always believed that our purpose is to help you, our client, harness the true power and potential of the Internet.
Our business-driven approach separates us from typical companies.
We are building a reputation for creating a positive return on investment for our clients. If you are serious about your businesses success, our team of professionals can get you there.
Strategic thinking, personal attention, competitive prices, real world results – discover the Jaspen difference.
Philanthropist: Jaspen web design cares about our community. We help provide free hosting services and free or discounted web design services to local non-profits. Jaspen is the only web design company that provides this many free services to non-profits. When you use Jaspen to design your website, you are supporting your local non-profits too.
The newly discovered steganography method could be exploited by threat actors t The newly discovered steganography method could be exploited by threat actors to obscure nefarious activity inside photos hosted on the social-media platform. (Read more)
Prometei Botnet Exploiting Unpatched Microsoft Exchange Servers Attackers are exploiting the ProxyLogon Microsoft Exchange Server flaws to co-opt vulnerable machines to a cryptocurrency botnet named Prometei, according to new research. "Prometei exploits the recently...
New QNAP NAS Flaws Exploited In Recent Ransomware Attacks - Patch It! A new ransomware strain called "Qlocker" is targeting QNAP network attached storage (NAS) devices as part of an ongoing campaign and encrypting files in password-protected 7zip archives. First...
Hackers Exploit VPN to Deploy SUPERNOVA malware on SolarWinds Orion The U.S. Cybersecurity and Infrastructure Security Agency (CISA) has disclosed details of a new advanced persistent threat (APT) that's leveraging the Supernova backdoor to compromise SolarWinds Orion...
Researchers Find Additional Infrastructure Used By SolarWinds Hackers The sprawling SolarWinds cyberattack which came to light last December was known for its sophistication in the breadth of tactics used to infiltrate and persist in the target infrastructure, so much...
Cost of Account Unlocks, and Password Resets Add Up There are many labor-intensive tasks that the IT service desk carries out on a daily basis. None as tedious and costly as resetting passwords. Modern IT service desks spend a significant amount of time both unlocking...
Cybercriminals Using Telegram Messenger to Control ToxicEye Malware Adversaries are increasingly abusing Telegram as a "command-and-control" system to distribute malware into organizations that could then be used to capture sensitive information from targeted systems....
Facebook Busts Palestinian Hackers' Operation Spreading Mobile Spyware Facebook on Wednesday said it took steps to dismantle malicious activities perpetrated by two state-sponsored hacking groups operating out of Palestine that abused its platform to distribute...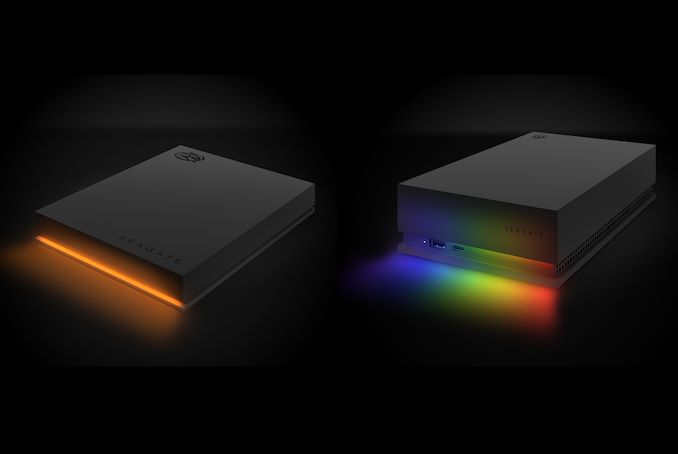 Seagate has been marketing their gaming-focused storage products under the FireCuda brand over the last few years. With a focus on performance, these products have typically been flash-based and/or cater to the high-bandwidth peripherals market using Thunderbolt. Today, the company is introducing a couple of new hard-drive-based products focusing on capacity and the aspect that gamers seem to love (based on market demand) – RGB lighting.
The FireCuda Gaming Hard Drive is a 2.5″ bus-powered external HDD complete with RGB lighting (customizable using Seagate's Toolkit software as well as Razer Chroma). It is available in capacities of 1TB, 2TB, and 5TB with MSRPs of $80, $110, and $180 respectively. Street prices are lower, as can be seen from product listings online.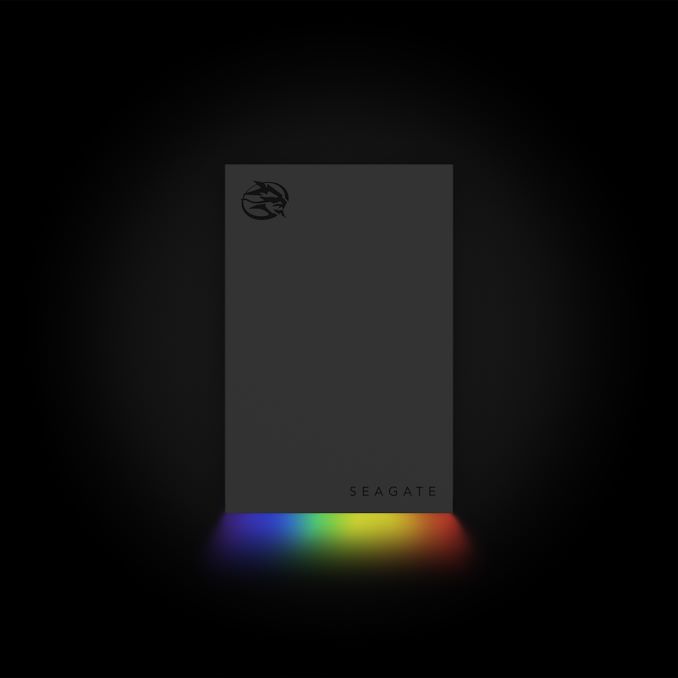 Similar to Seagate's current bus-powered external HDD lineup, the new FireCuda Gaming Hard Drive also sports a USB 3.2 Gen 1 (5 Gbps) Micro-B interface. While we haven't received official confirmation yet, it is likely that the new drives are also SMR-based like the Seagate Backup Plus line. One of the interesting value additions is the inclusion of Rescue Data Recovery services for three years in addition to the one year warranty.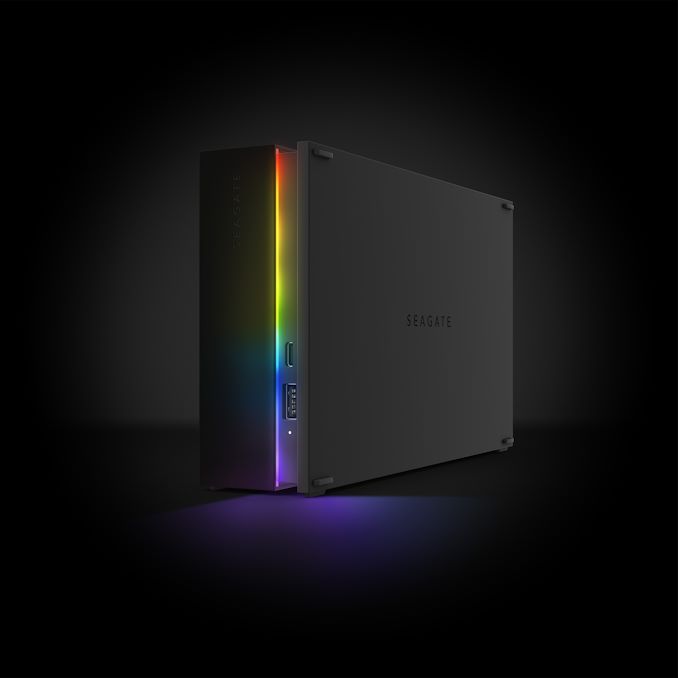 The FireCuda Gaming Hub will become available in the market a little later – This is a full-fledged 3.5″ HDD in a RGB enclosure. It has to be externally powered, which also allows the product to carry front-facing USB-C and USB-A ports (both 3.2 Gen 1 – 5Gbps) and act as a hub. The Rescue DRS value-addition is applicable to this product also. The product will be available in two capacity points – 8TB for $220, and 16TB for $400. The latter SKU is interesting from the viewpoint of the internal drive – this will probably be the first product to carry Seagate's consumer-focused 16TB HDD, as they do not have a BarraCuda 16TB in the retail market currently.
Sometimes choosing a CPU is hard. So we've got you covered. In our CPU Guides, we give you our pick of some of the best processors available, supplying data from our reviews. Our Best CPUs for Gaming guide targets most of the common system-build price points that typically pair a beefy graphics card with a capable processor, with the best models being suitable for streaming and encoding on the fly.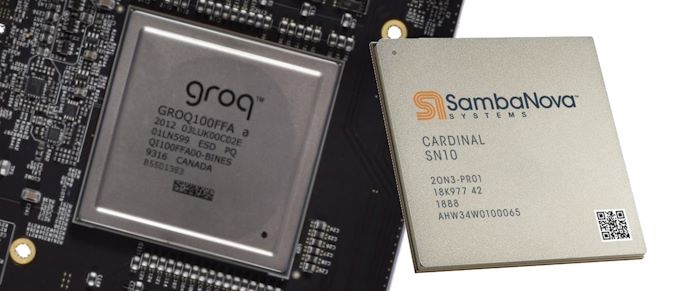 The growth of AI has seen a resurgence in venture capital funding for silicon start-ups. Designing AI silicon for machine learning, both for training and inference, has become hot property in Silicon Valley, especially as machine learning compute and memory requirements are coalesced into tangible targets for this silicon to go after. A number of these companies are already shipping high performance processors to customers, and are looking for further funding to help support customers, expand the customer base, and develop next generation products until profitability happens, or the company is acquired. The two latest funding rounds for AI silicon were announced in this past week.
Office
762 Keough Street, Suite A
Bishop, CA 93514
Hours
M-F: 9am – 4pm
S-S: Closed
Call Us
(760) 872-2797 tel
(760) 914-9836 fax